About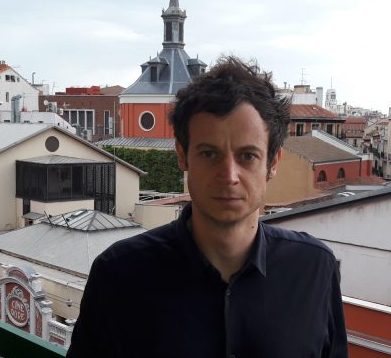 Villes Innovations is an agency, specialized on the thematic of urban socioeconomy, the field of urban and territorial innovation and Third Places.  Villes Innovations has a broad areas of intervention : expertise, research, conferences, teaching. Since it was founded in 2013, Villes Innovations has conducted fifty studies and interventions for the European Union, ministries, territorial collectivities, and research organisations.
Villes Innovations has been founded by Raphaël Besson, expert in urban socio-economics and a doctor in Territorial Sciences (from the University of Grenoble). Affiliated with the PACTE laboratory, its research focuses on public territorial innovation, urban, socio-economic and cultural policies. His thesis explored the notion of Cognitive Urban Systems through an analysis of large-scale urban projects in Buenos Aires, Barcelona and Grenoble. Raphaël Besson is the the author of numerous papers published in specialized reviews and collective works. He also regularly teaches territorial prospective, innovation, and urban economics in institutions in Grenoble and Lyon Geography and Urban Planning Institutes, as well as in The Architecture and Design Schools of Nantes, Lyon, Buenos Aires, Madrid and Grenoble.
Villes Innovations bring together expertise and skills from a network of partners from mission to mission : architects, urban planners, program managers, designers, investigators, public policy experts, etc. Villes Innovations works on a regular basis with some close collaborators, such as Sarah Marcelly Fernandez, responsible for Villes Innovations international and cultural development (s.marcelly@villes-innovations.com).
Where ?
Villes Innovations is located in France (Grenoble) and Spain (Madrid), and benefits from a particularly strong international experience and position (Europe, Argentine, Canada).
Es : Calle Santa Isabel 16, 28012 Madrid. T.+34 656 399 590
Fr : 6 rue Voltaire, 38000 Grenoble. T.+33(0)6 08 83 69 24
r.besson@villes-innovations.com